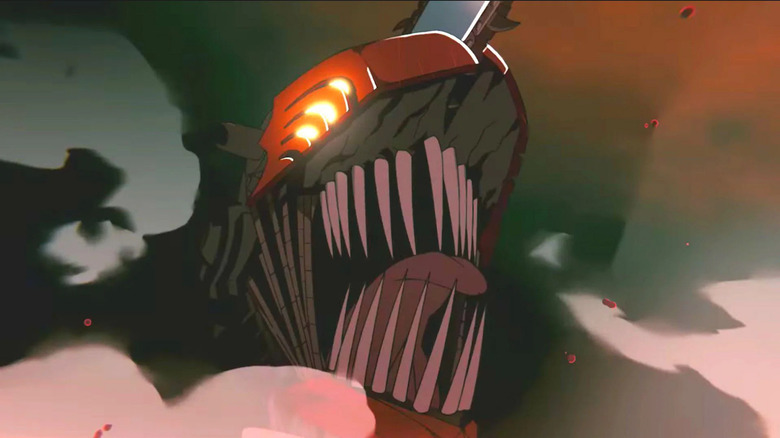 Even before the show premiered, you could be sure "Chainsaw Man" was going to be one of the most — if not the most — popular new anime of 2022. The manga was an international bestseller long before the anime premiered, and over a year of advertising for the TV series only increased the hype to see Tatsuki Fujimoto's ultraviolent fantasy adapted into high-quality animation. But not every great anime is a guaranteed success, and many shows worth watching end up becoming obscurities that are ignored and forgotten.
Looper got the chance to do two group interviews with the "Chainsaw Man" anime's English dub cast: one with Ryan Colt Levy (Denji) and Reagan Murdock (Aki), and one with Suzie Yeung (Makima) and Sarah Wiedenheft (Power). We asked the voice actors about shows they've acted in that didn't end up becoming "Chainsaw Man"-level phenomenons but that they nonetheless recommend anime fans give a chance.
Levy and Murdock's anime recommendations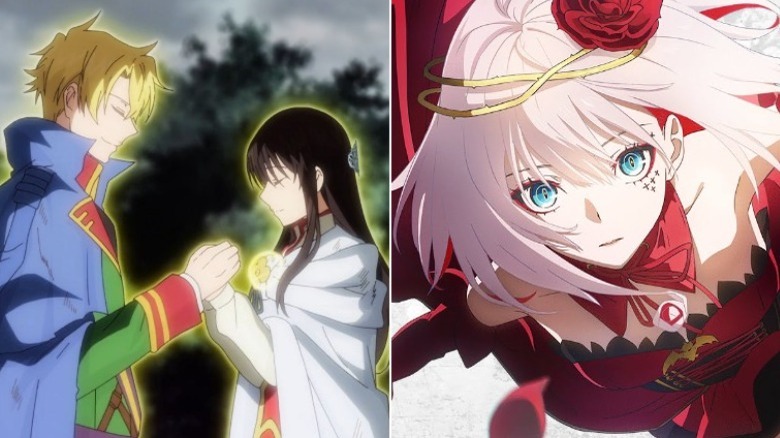 Ryan Colt Levy's recommendation was the first show in which he co-starred with Reagan Murdock, "The Saint's Magic Power Is Omnipotent." "[It's] a very long title but a very sweet show," Levy said. "It was the first time we got to actually meet and develop what would ultimately be this odd couple pairing that is pure joy." In this isekai series, which premiered in 2021 and will be returning for a second season in 2023, Levy and Murdock voice the mages Yuri Drewes and Erhart Hawke, respectively.
Murdock loved working under director Caitlin Glass for that show's dub, and offered a recommendation for another anime Glass directed the dub of: "Takt Op. Destiny," a 2021 co-production between "Chainsaw Man" animation studio MAPPA and Madhouse. "If you love music — especially classical music, like me — it's a wonderful, wonderful show," Murdock explained. "[It's] also done by MAPPA with this fantastic animation. The characters are all so well-developed. All the other actors are fantastic." In this series, Murdock voices Leonard Flyheart, a conductor for the New York Symphonica.
Both Levy and Murdock's recommendations are streaming on Crunchyroll.
Wiedenheft and Yeung's anime recommendations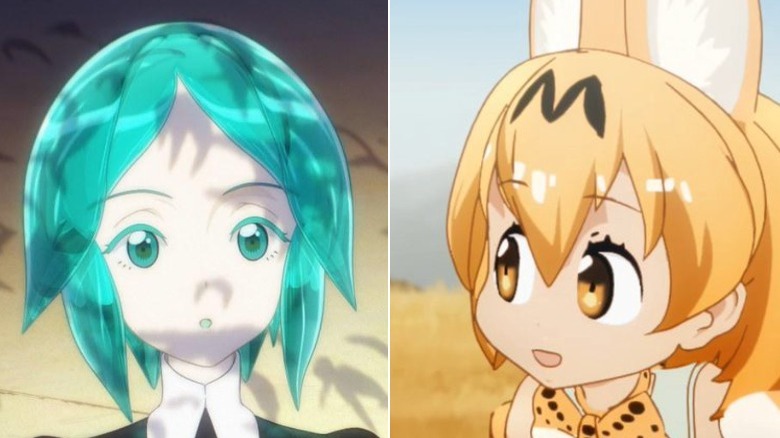 Sarah Wiedenheft had two anime she particularly likes to recommend: "Land of the Lustrous" and "Tada Never Falls in Love." The former, a 2017 CG anime in which Wiedenheft plays the protagonist Phosphophyllite, she described as "about gem people who are being attacked by moon people. The moon people are harvesting the gem people and bringing them back to the moon. And that's terrifying. And they don't know why." Her other recommendation is an original rom-com from 2018, where Wiedenheft plays the female lead, Teresa Wagner. Wiedenheft said that it's "really cute and wholesome, about a foreign exchange student who comes to Japan for a while but eventually has to go back up." Both of Wiedenheft's recommendations are streaming on HIDIVE.
Meanwhile, Suzie Yeung recommended the first anime she ever voice-acted in: "Kemono Friends," which is streaming on Crunchyroll. Yeung plays three characters, including main character Kaban, in the CG anime series, which premiered in 2017 and got a second season in 2019. Wiedenheft has a minor role in the series as Black-Tailed Prairie Dog as well. "I love it because it's so wholesome, full of heart," said Yeung. "It teaches you all about animals. It has so many lessons, and it's super family-friendly. It's very charming. The entire dub — everyone puts so much heart and care into it."
New episodes of "Chainsaw Man" premiere Tuesdays on Crunchyroll.