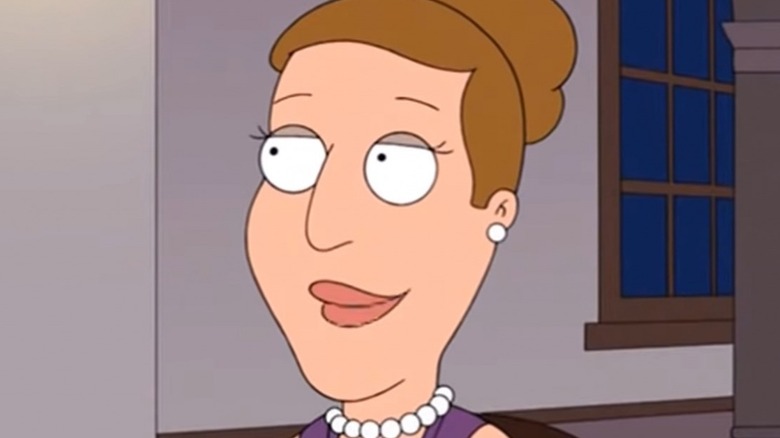 Over its 21-season run, "Family Guy" has amassed numerous celebrity guests while following a no-holds-barred approach to comedy. Many Hollywood A-listers have lent their talents to the series, including Ryan Reynolds, Robert Downey Jr., and Betty White, but few have had as prominent of a role as the great Carrie Fisher.
Fisher joined the show in 2005 in the recurring role of Peter Griffin's boss at Pawtucket Brewery, Angela. She appeared in over 20 episodes, becoming a staple piece of any scene set at Peter's job and one of the few recurring celebrity guests. Following Fisher's death in 2016, her "Family Guy" character lived on, as the actress had prerecorded lines for two more appearances.
In 2018, "Family Guy" paid tribute to Carrie Fisher, hosting a funeral for Angela that symbolized creator Seth McFarlane's love and admiration for Fisher. "She had grace, courage, and an unmatched zest for life," McFarlane's character Peter said at the funeral. "She may be gone, but her voice will live on in DVD and Hulu Plus and tiny droid-projected messages. I may have lost a boss, but heaven has gained a princess."
After her death, "Family Guy" producer Steve Callaghan reflected on getting Fisher a role in the series.
Seth McFarlane was a massive Carrie Fisher fan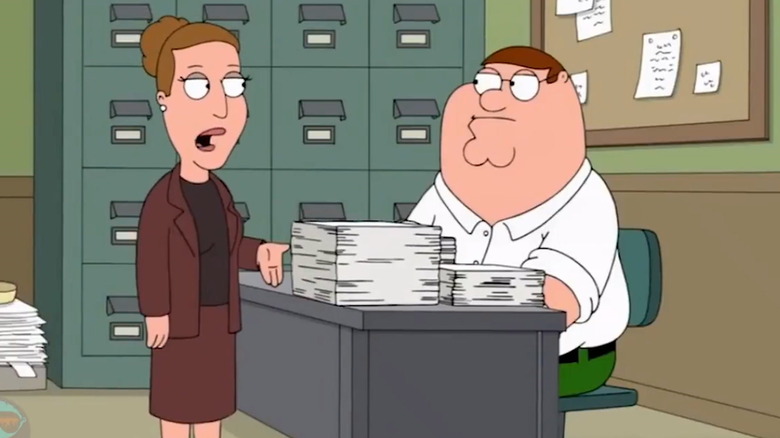 Nearly a year after Carrie Fisher's death, executive producer Steve Callaghan sat down with Entertainment Weekly to discuss the actress' lasting legacy on the comedy series. When asked how they managed to land a star of Fisher's caliber for a recurring role, Callaghan had to thank series creator Seth McFarlane. The creative team developed the character of Angela with no actor in mind for the part, but Fisher's name coming up was entirely due to McFarlane.
"He's a huge 'Star Wars' fan," Callaghan said of McFarlane, "and for whatever reason, one of his favorite movies of all time is 'The Burbs,' so he always had a lot of affection for Carrie from her appearance in that movie, too. And even when her name first came up, there was some skepticism expressed about if we'd be able to get her. She was such a big star, and so well-known, what would be in it for her to do this show? So we were thrilled when word came back that she was interested in doing the part."
Callaghan continued by saying that Fisher was more than pleased with her role as Angela. "Family Guy" went on to do multiple episodes dedicated to parodying "Star Wars," so naturally, the team had to have the queen of the franchise play a role. Instead of having her reprise her Princess Leia role, "Family Guy" had Angela play Mon Mothma, and Fisher was completely on board for the joke. Fisher loved the opportunity to play other "Star Wars" characters, and it's heartwarming to think about how much fun she must have had during those sessions.