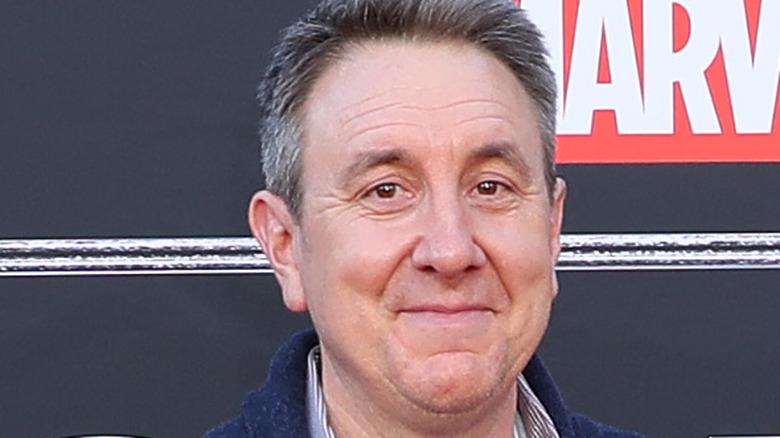 While "Moon Knight" executive producer Grant Curtis is one of the major creative forces behind the new Marvel Cinematic Universe series, it's actually just his latest achievement with the Marvel Comics brand that dates back 20 years. That's because Curtis was also a collaborator with Sam Raimi on all three of the director's "Spider-Man" films, a reflection of his hard work with the filmmaker dating back to the late 1990s.
Curtis actually began his work as an assistant to Raimi and served in that capacity on Raimi's crime thriller "A Simple Plan" in 1998, as well as the baseball drama "For Love of the Game" in 1999. Curtis was then promoted to associate producer on Raimi's 2000 supernatural thriller "The Gift," before serving as co-producer on the first two "Spider-Man" films in 2002 and 2004, and then becoming a full-fledged producer on 2007's "Spider-Man 3." Two more producer gigs followed with Raimi after that — on the 2009 horror thriller "Drag Me to Hell," and the 2013 "Wizard of Oz" prequel "Oz the Great and Powerful" — before Raimi took a big-screen director's hiatus. That long break will officially end, of course, with the release of the upcoming MCU film "Doctor Strange: In the Multiverse of Madness" in May.
Sitting down with Looper for an exclusive interview about his work on "Moon Knight," now on Disney+, Curtis reflected on the impact Raimi's mentorship has had on his life and entire career.
Curtis says Raimi is 'amazing to this day'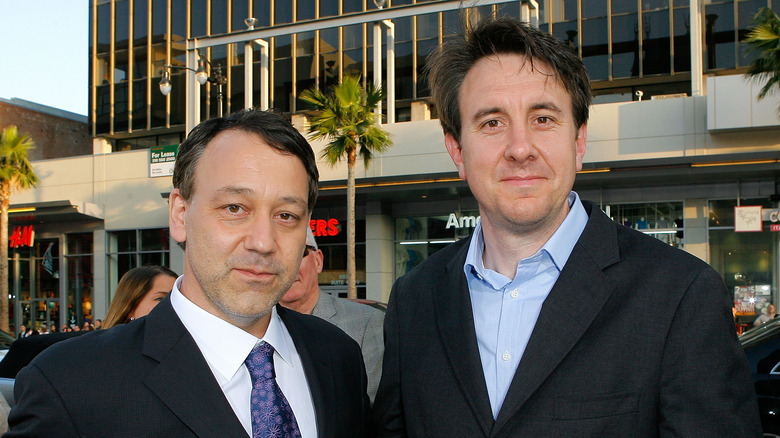 As Sam Raimi's one-time assistant, Grant Curtis did everything from helping the director on set and answering phones at this office to arranging interviews off set. Raimi appreciated everything that Curtis did for him and, as such, he gave Curtis bigger and bigger opportunities.
"I don't have a career without Sam. I worked my butt off once I got my foot in the door, but Sam was amazing. Sam's amazing to this day," Curtis enthused. "He let me do whatever I wanted to as long as I proved myself when I was his assistant, and he kept opening doors for me that are continuing to be open to this day. I can't say enough about what I think about that man as a director, as a storyteller, as a producer, but more importantly as a human being. He's amazing."
Working alongside Raimi all those years ago, Curtis, obviously had unique access to Raimi's creative ideas, but said the desire to make "Moon Knight" was never in his orbit. Curtis did note, however, that a certain comic book was in Raimi's collection, which in retrospect, provided a bit of foreshadowing.
"When I was in Sam's world, it was always 'Spider-Man,'" Curtis recalled for Looper. "As we were actually packing up our offices at Sony after the 'Spider-Man' series was done, I was packing up some boxes and I saw some 'Doctor Strange' comics — and that's when I first realized that he was also a massive 'Doctor Strange' fan. Those are the two comic books that I know from my history with Sam that he leans into more than anything, but the guy is so talented, he can do anything he wants to."
"Moon Knight," starring Oscar Isaac in the titular role and Ethan Hawke as his nemesis Arthur Harrow, is now on Disney+ with a new episode every Wednesday through May 4.