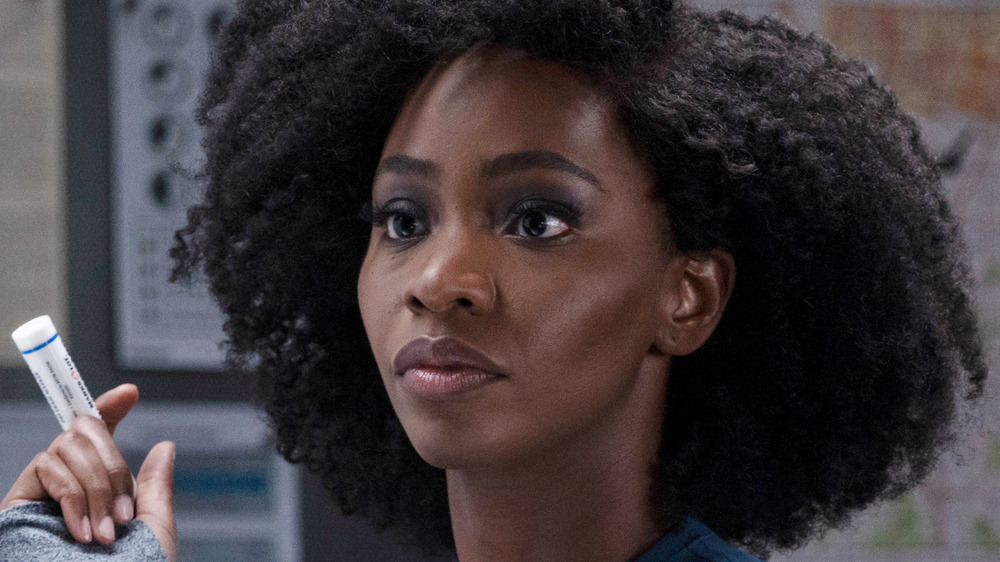 When it came to designing the look for WandaVision, Marvel Studios' debut series on Disney+, Mark Worthington had quite a bit more on his plate than he did in the past as a production designer for various film and television series. Not only was Worthington tasked with conceiving the specific look for several different settings to mimic distinctly different decades of classic television sitcom Americana, but the celebrated production designer also had to distinguish the look of S.W.O.R.D. — the Marvel Comics agency that was finally making its debut in live-action form.
Luckily for Worthington, whose screen credits include the smash-hit anthology horror series American Horror Story, designing the look of different decades is something he had a lot of experience with. However, leaping ahead a decade from one episode to the next was something completely new to him.
"When I did American Horror Story, we had six or seven decades within the 20th century and one that's in the 21st century. In the first season of American Horror Story, we bounced around [time] periods — all that kind of stuff," Worthington tells Looper in an exclusive interview. "I've done a lot of different periods, and I've done a lot of period work, so that part wasn't unusual for me. But it was [different for WandaVision], doing distinct episodes within a sitcom format that needed to feel very credibly like a '50s sitcom, and to feel it was created like those [shows in the] '70s, and so on."
Making the distinction between S.W.O.R.D. and S.H.I.E.L.D.
As viewers have discovered, the retro sitcom world in WandaVision "starring" Wanda Maximoff (Elizabeth Olsen) and her husband Vision (Paul Bettany) is actually encased inside of a force field dubbed the "Westview Anomaly" by S.W.O.R.D. — the Sentient Weapon Observation Response Division, which is actually known as the Sentient World Observation and Response Department in the Marvel comics. Naturally, it's a different organization than S.H.I.E.L.D. (the Strategic Homeland Intervention, Enforcement, and Logistics Division) in the Marvel Cinematic Universe — and thus, Worthington says, the design of S.W.O.R.D. in WandaVision had to have a look distinct from its fellow agency.
"S.W.O.R.D. is a space agency, right? The MCU space agency. So I started with [the idea of], 'I'm going to look at NASA. What does that look like?' Obviously, it can't be NASA because it's the MCU, so it's inflected with the MCU sensibility. But actually, it's not all that hard because that's the process, isn't it? 'What would a space agency look like in the MCU?'" Worthington details to Looper. "S.H.I.E.L.D. is a distinct thing that has its own function, and they have their own logic to that."
While "there are some visual similarities" between S.W.O.R.D. and S.H.I.E.L.D., Worthington explains, "they have to be different." As he notes, "There have to be differences simply because they have very different functions that they perform. So that makes it — I wouldn't say it's easy — but it takes you to different places so that it's not going to feel outside of the world of the MCU, but it's going to have its own personality."
Hatching (and hiding) the Easter eggs in WandaVision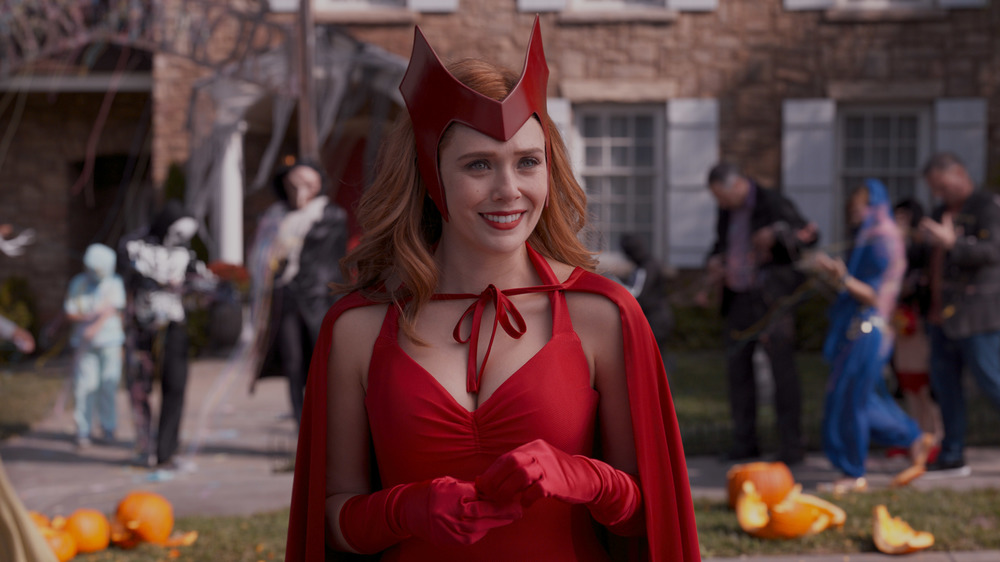 Another vital part of the design of WandaVision was the development and implementation of the physical clues that connect the series to other facets of the MCU — especially in reference to the presence of S.W.O.R.D. in the early episodes. While Worthington wasn't willing to point out any specific Easter eggs, he was willing to explain to Looper the process of coming up with them.
"I'm not going to get into the details of [the Easter eggs] because that's no fun. We don't want to tip that off. People want to discover it on their own," Worthington says. "[Coming up with them] was an interplay between what was already in the script, and a lot of it was stuff that we came up with and had conversations about. Some of it was very organic."
In addition to collaborating with series-creator-slash-head-writer Jac Schaeffer and director Matt Shakman, Worthington got a lot of help from Marvel Studios' production veterans for WandaVision's Easter eggs.
"Our prop master, Russell Bobbitt, has been doing Marvel films for years, and he had great ideas and contributed that way, too. And obviously, meetings with [Marvel President] Kevin [Feige] and [Co-President] Lou [D'Esposito] and [Head of Production] Victoria [Alonso] — they had input into stuff they wanted," Worthington says. "So, all of that is sort of part of the process and the fun of it. But it is thoughtful, and those things are there, and we think about them. That's all part of the fun of the MCU with them."
New episodes of WandaVision — also starring Kathryn Hahn, Teyonah Parris, Randall Park, Kat Dennings, and American Horror Story star Evan Peters — drop every Friday on Disney+.