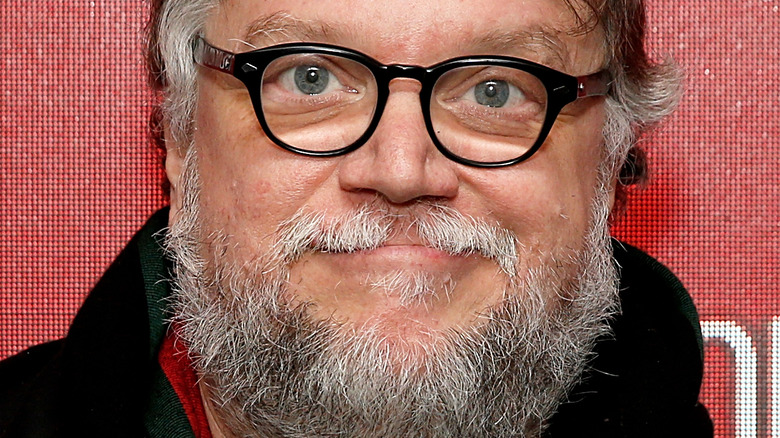 "Guillermo del Toro's Pinocchio" is just another one of the many excellent feature films the popular director has added to his impressive list of accomplishments, and the experienced cinematic auteur has a pretty solid tip for anyone looking to follow in his footsteps.
The tale of "Pinocchio" has been around for a long time, and numerous iterations have been made for both the big and small screen over the years. Several even came out around the same time as del Toro's take, like the Disney+ live-action version of the classic animated tale directed by Robert Zemeckis with Tom Hanks playing Geppetto. Then there was another version released titled "Pinocchio: A True Story," where Pauly Shore voiced the titular persona. But out of all the installments to be put out relatively close to one another, the crowned champion, according to fans, was without a doubt Guillermo del Toro during 2022's Pinocchio wars. Several big names are attached to the project, bringing the characters to life, like Finn Wolfhard, Christoph Waltz, Ewan McGregor, Ron Perlman, and Cate Blanchett (via IMDb). The visually stunning Golden Globe contender has also been a hit with critics and home audiences, securing successful scores on Rotten Tomatoes in the process.
The well-crafted Netflix feature further proves del Toro absolutely knows what he is doing when he sits in the director's chair, and the talented individual isn't afraid to offer some helpful suggestions for people starting out in the world of filmmaking.
The famous filmmaker's guidance is superbly simple yet exceptionally enlightening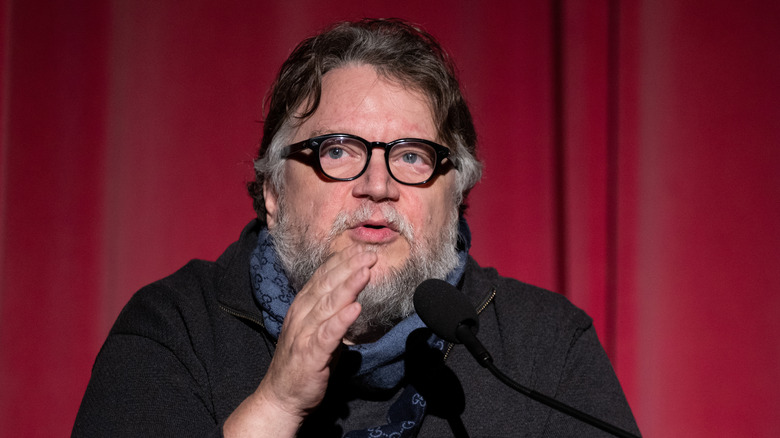 When the voice of "Pinocchio," Finn Wolfhard, and the movie's co-director sat down to answer the web's most searched questions with Wired (via YouTube), Guillermo del Toro offered some excellent advice to any fledgling filmmakers watching. "Patience and serenity. And show the movie to your friends before your enemies see it." While the sage advice from the proven player in the movie-making game is brief and to the point, the impactful insight should still hold significant weight, considering what the man has achieved throughout his impressive career in the director's chair.
On top of having an assortment of Certified Fresh titles on his resume, del Toro has also won a Golden Globe and an Oscar for directing a motion picture. And it isn't just cinema rookies that should look to the established auteur for knowledge. Renowned filmmaker Jordan Peele (via Time), who is known for helming "Get Out" and "Nope," agrees that the "Pinocchio" co-director should be inspired and admired by even those that are well-established in the realm of filmmaking. "He is an auteur whom artists adore. We look up to him because he doesn't compromise in his mission to burrow down into the craggy pit of love and fear and invite us down there with him."
There is no denying that many consider Guillermo del Toro to be a powerhouse in filmmaking, and everyone, from up-and-comers to proven artists, should never sleep on his valuable wisdom.