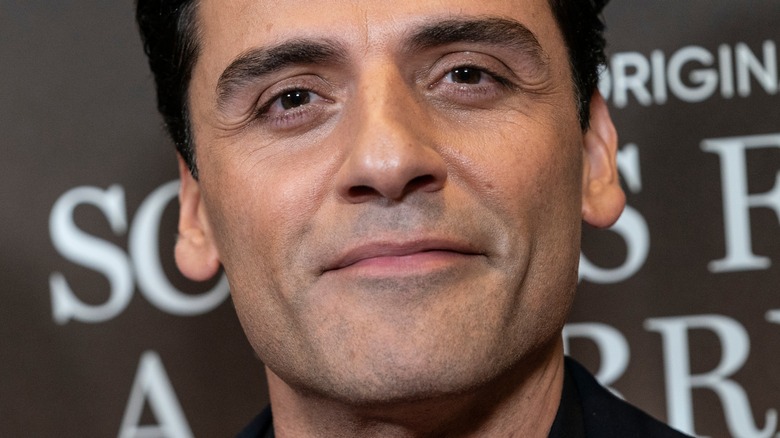 Oscar Isaac's iconic portrayal of Poe Dameron in the "Star Wars" sequel trilogy is beloved by many, with some calling the role one of Oscar Isaac's best performances. Isaac brings his all to the role, displaying high-levels of emotion in tense scenes and a deep love for his friends and the rebel cause.
In 2019, shortly after the release of the final installment of the trilogy, "Star Wars: The Rise of Skywalker," Isaac sat down with On Demand Entertainment to talk about his final reprisal of the role. He talked about how each new script was a surprise to him, how he was happy with the way the final product turned out, and what it means to him to have been a part of such a massive franchise like "Star Wars;" however, the topic of this article will focus on his response to a question of whether or not he got to take anything home from "The Rise of Skywalker" set.
Oscar Isaac got to take home Poe Dameron's helmet from The Rise of Skywalker's set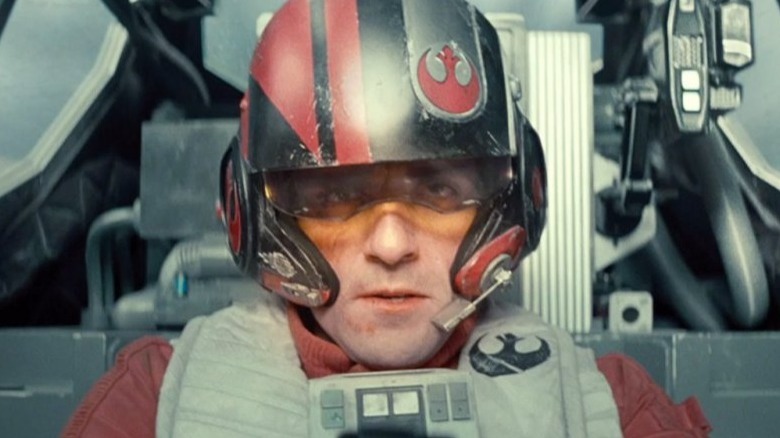 On Demand Entertainment's interviewer Melissa Nathoo noted that Domhnall Gleeson and Richard E. Grant — who played General Hux and Allegiant General Pryde respectively — were not allowed to take home any mementos from the set, nor were they gifted anything. Nathoo then asked Oscar Isaac if this was the same for him, to which he responded that after fighting for it, he did get to take something home: Poe Dameron's helmet.
"I sent a picture of it to Domhnall," Isaac said, "just so he could see it." While fans have seen similar helmets since the start of "Star Wars," it's easy to associate Poe with this helmet and his pilot getup. It's not just because he is a pilot; it is because the rebellion means so much to him. Taking home the helmet makes perfect sense as it represents exactly what Poe fought for, as well as what he took joy in.
For those looking forward to seeing Oscar Isaac in future roles, they can hear his voice as Spider-Man 2099, confirmed not to be the film's villain, in the hotly anticipated "Spider-Man: Across the Spider-Verse." Meanwhile, the next big piece of cinematic "Star Wars" content drops in the form of "The Mandalorian" Season 3 on March 1, 2023.