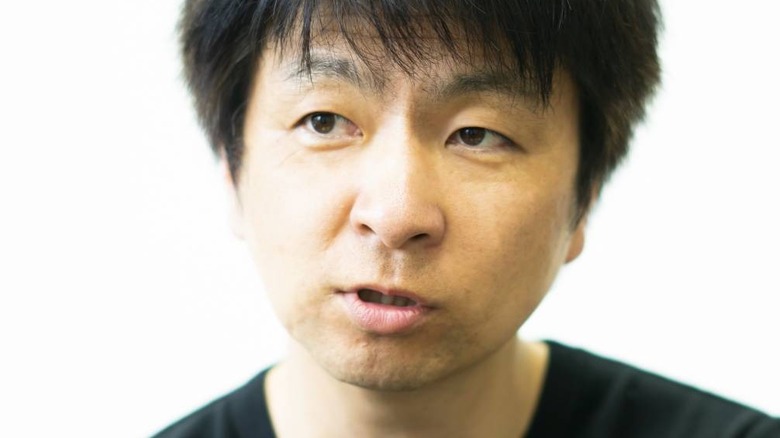 "Seesaw Monster" is a book written by the Japanese novelist Kōtarō Isaka, whose massive body of work also includes "Maria Beetle" or, as it's titled in the English translation, "Bullet Train." That should sound familiar because "Bullet Train" received a cinematic adaptation in the summer of 2022 starring Brad Pitt, Sandra Bullock, Aaron Taylor-Johnson, and Brian Tyree Henry, among many others. While audiences and critics alike left the theater feeling only moderately satisfied (via Rotten Tomatoes), it was enough for Hollywood to continue with a vested interest in Isaka's catalog.
The Hollywood Reporter is now sharing that "Seesaw Monster" will be the latest Isaka story to become an American film. Little information is available about the production outside of a few primary casting decisions. As of this writing, no director is officially attached to the project. With that in mind, here's everything we know so far about "Seesaw Monster."
When will Seesaw Monster be released?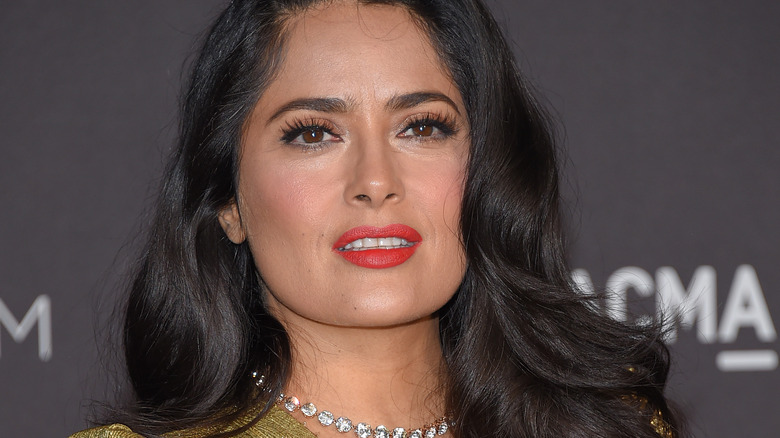 If there's an official release date for "Seesaw Monster," nobody seems to be telling. We can't even really speculate with any confidence about the date because there's simply that little information floating around. The initial announcement from Netflix saying that the studio acquired the rights to Kōtarō Isaka's work was briefer than we're accustomed to. All this to sound, don't anticipate "Seesaw Monster" anytime soon — it could very well be that the reports were sparse because that's all the factual information that Netflix had to provide.
Remember, too, that Netflix has a lot of other projects to juggle. In the 2022 Tudum (a Netflix-centric fan event), the studio unveiled enough content to keep an audience chair-ridden for a few solid years (via Variety). Considering the mediocre reviews that "Bullet Train" received for Sony, it's unlikely that Netflix will streamline the process for "Seesaw Monster," either.
What is the plot of Seesaw Monster?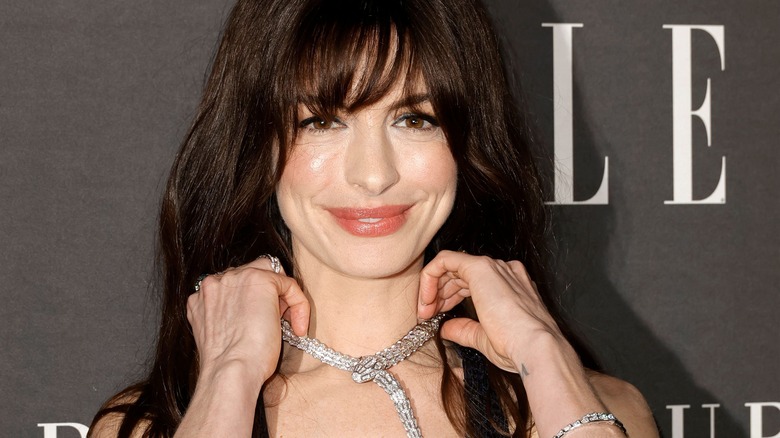 The plot of Netflix's adaptation of "Seesaw Monster" is currently under wraps, but it's pretty safe to assume that the film will follow the same storyline as the novel. Unfortunately, there's no Wikipedia page for this particular tale, and we can't read Japanese, either, so we'll have to share what little plot information others have managed to scrounge up. As shared by Collider, "Seesaw Monster" follows "a woman who questions her mother-in-law's mysterious past and discovers secrets that threaten to shake her family. The two women, usually ready to jump at each other's throats, are also forced to work together when that mysterious past puts both of her lives at risk."
If "Seesaw Monster" shares anything in common with Kōtarō Isaka's other work, it's laced with mystery, action, and a hearty dose of dark comedy. The kind that often ends with the death of a tertiary character.
Who is starring in Seesaw Monster?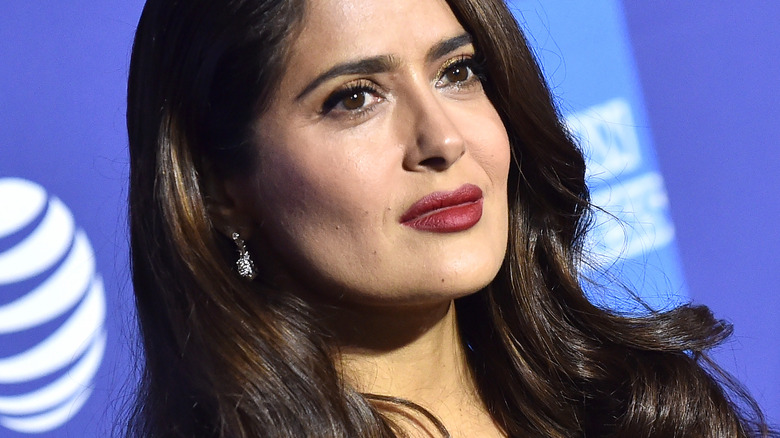 So far, there are only two names attached to the project "Seesaw Monster" — Anne Hathaway and Salma Hayek Pinault. Hathaway is best known for starring in blockbuster projects such as "The Devil Wears Prada," "The Dark Knight Rises," and "Les Misérables." In contrast, Hayek Pinault is known for her equally significant productions such as "Desperado," "Frida," and "Eternals." Both actresses are considered to be powerhouse talents in the industry, with the kind of social currency to draw crowds to (almost) any story, no matter how unknown it might be in the United States.
If we knew more about the core story, like character names, we would share them here, but all we know is that Hathaway and Hayek Pinault will star as the two leading ladies in "Seesaw Monster." More casting news will likely make the rounds closer to the release date, whenever possible.
Who is producing Seesaw Monster?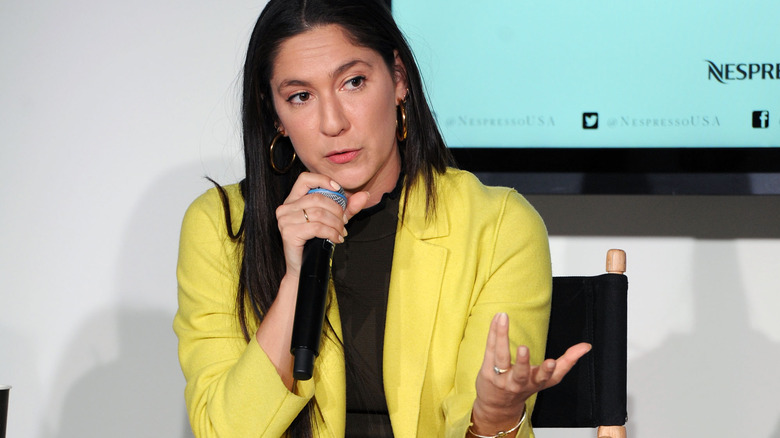 Netflix's "Seesaw Monster" is set to be produced by Anne Hathaway for Somewhere Pictures, Salma Hayek Pinault for Ventanarosa Productions, Akiva Goldsman and Gregory Lessans for Weed Road Pictures, and Ryosuke Saegusa and Yuma Terada (both of whom produced "Bullet Train") for CTB Inc. The production will be executive produced by Adam Shulman and Johnathan Rice for Somewhere Pictures, Jose Tamez and Siobhan Flynn for Ventanarosa Productions, and Olivia Milch (via Variety). Milch is also set to pen the screenplay for the Netflix adaptation — she is otherwise best known for writing the script for "Ocean's Eight," in which Hathaway also starred.
And, with that, we've shared every single artistic credit that has so far been officially revealed. As we mentioned, "Seesaw Monster" is currently under lock and key. Conversely, the project could be so fresh and new that there hasn't been enough time to conjure an entire team. It's more fun to imagine the whole ordeal as a secretive masterpiece.
What will Seesaw Monster be rated?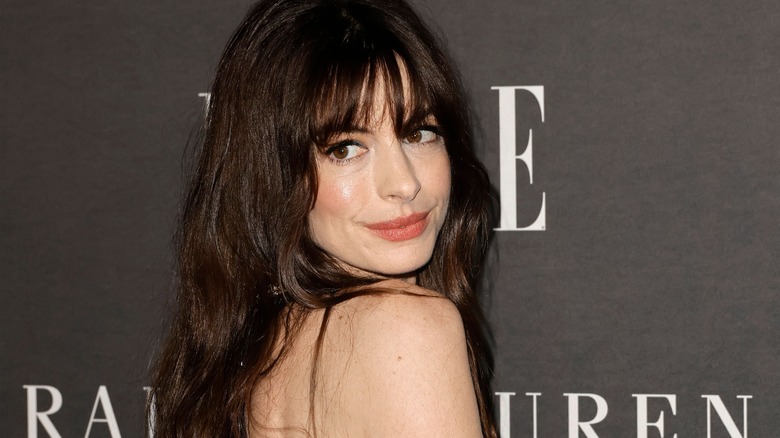 Okay, now we are back into speculation territory here. "Seesaw Monster" will likely be rated TV-14 or TV-MA. Kōtarō Isaka's last cinematic adaptation, "Bullet Train," was rated R by the MPAA for "strong and bloody violence, pervasive language, and brief sexuality." This content was not added for the American adaptation; it was in the original work, so we know that Isaka does not shy away from morbid material. Moreover, neither Anne Hathaway nor Salma Hayek Pinault is unfamiliar with mature story content (consider "Brokeback Mountain" for Hathaway and Hayek Pinault's entire catalog, basically), so it's unlikely that either of their attachments to the project would portend any editorial omissions.
All this to say, anticipate a good deal of violence and language. As for everything else, brace for the mysterious and strange. Isaka loves his unknown, and we wouldn't have it any other way.